What is it with San Diego this week?
Police have arrested Michael Kobulnicky in the February 25th kidnapping and sexual assault of a 56-year-old woman. The victim was walking home, and was offered a ride by Kobulnicky. He then pulled her into the car and assaulted her, later leaving her on the side of the road on Fiesta Island.
What makes this case particularly notable, is that, up until his arrest, Michael Kobulnicky was the public relations spokesman for the
San Diego Tea Party
. On March 2nd, authorities released a frame from a convenience store's surveillance tape, along with a description of Kobulnicky's vehicle. They asked for the
public's help
in identifying their suspect.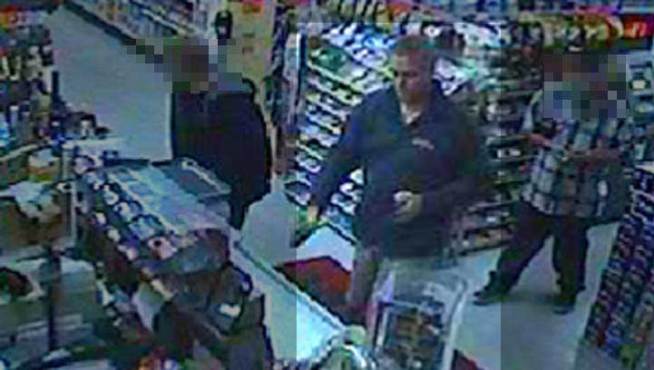 Kabulnicky was arrested last Thursday.
On his
personal Facebook page
, Kabulnicky acted as if nothing had happened. On March 12, he posted numerous photos of his vacation in Arizona. He also announced his engagement to his fiance. (On a side note, the number of his Facebook friends is dropping like flies.)
On March 14th, he called for a nationwide boycott of Red Bull, following the brief
airing of a commercial
in South Africa. He said,
"There is such an attack against Christianity now and hopefully Christians stand up for what they believe!". He proudly identifies himself as Christian, and brags about his "Christian values". Kabulnicky is also a former elementary school teacher, and founder of the National Council of Americans, a youth organization whose mission is

"
to preserve American values (like rape) and our way of life through various methods of education by using the Constitution of the United States, Bill of Rights/Amendments, Declaration of Independence, and words of our Founding Fathers as a guide to protect American freedoms for children, teenagers, and adults of all nationalities and to unify The United States of America."
He has been organizing a San Diego summit, called the Patriot Voices Summit 2012, which was scheduled to take place in July. Something tells me that a cancellation of the summit may be announced in the near future.
Michael Kabulnicky, speaking in January 2011. Photo is from Kabulnicky's Facebook page, which may soon be deleted.
A
statement
from the San Diego Tea Party, says that Kabulnicky has been on a hiatus since January, "for personal reasons", and during legal proceedings, has been removed from his duties. However, according to all online references from Kabulnicky himself, it appears that he was currently in his position as public relations spokesman.
You can cut the hypocrisy with a knife.