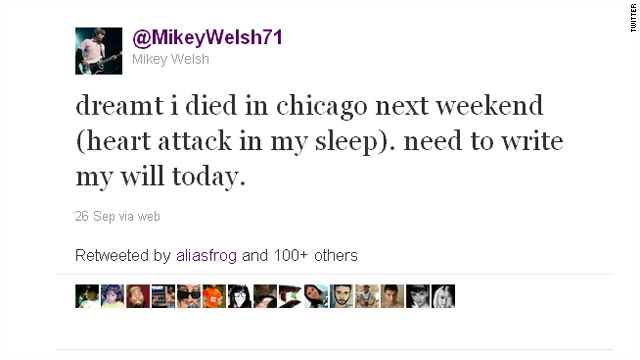 Mikey Welsh is the former bassist for the band Weezer. He played on their "Green" album. He tweeted the following on September 26th. A second tweet said, "correction - the weekend after next".
He was found, dead, Saturday in a Chicago hotel room by hotel personnel, after he didn't check out of his room. He was in town to watch his former bandmates perform Sunday night at Chicago's RIOTfest. According to
CNN
, cause of death is yet to be determined, pending autopsy.